YNJP series liquid automatic hard capsule filling machine
Product Overview:
1.Turning table total enclosed for easy cleaning.
2.Piston pump for high filling accuracy and easy adjustment.
3.Optical fiber sensor detects the lack of capsules to avoid material waste.
4.Filling oily liquid, solution, and suspension.
Model


YNJP-600C

Filling dosage


Oily liquid,solution,suspension

Capsule size


Capsule size 00#-2# and safety capsule A-C





18000

Capsules/Hour

27000

Capsules/Hour

36000

Capsules/Hour

Power supply


AC 380V 50Hz

Noise


≤75dBA

Vacuum Degree


-0.02~-0.06MPa

Dimension


Weight


850kg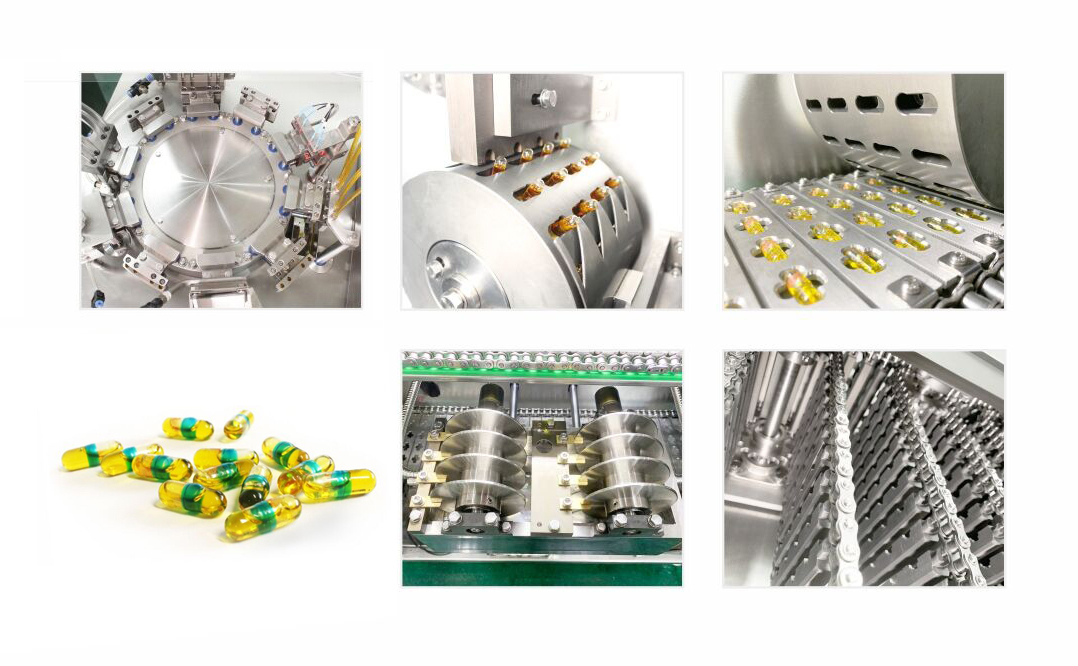 CBM Series Liquid Hard Capsule Sealing Machine

CBM series liquid hard capsule gluing and sealing machine is suitable for sealing hard capsules filled with liquid, powder or other materials. The machine has advanced technology to improve product stability, prevent drug leakage and volatilization, and achieve anti-counterfeiting effect.
1. High-efficiency vertical chain drying system.

2. The secondary gluing technology ensures the sealing quality.

3. Equipped with independent glue tank.

4. The dry plastic box is easy to clean.

5. Easy to change the mold.

Model


YNJP-600

Motor Power

Power supply

AC 220/380V 50/60Hz 3 Phase

Air compression

6m³/h

Max.output

27000

Capsules/Hour

Environment humidity