Single-layer Tumble Dryer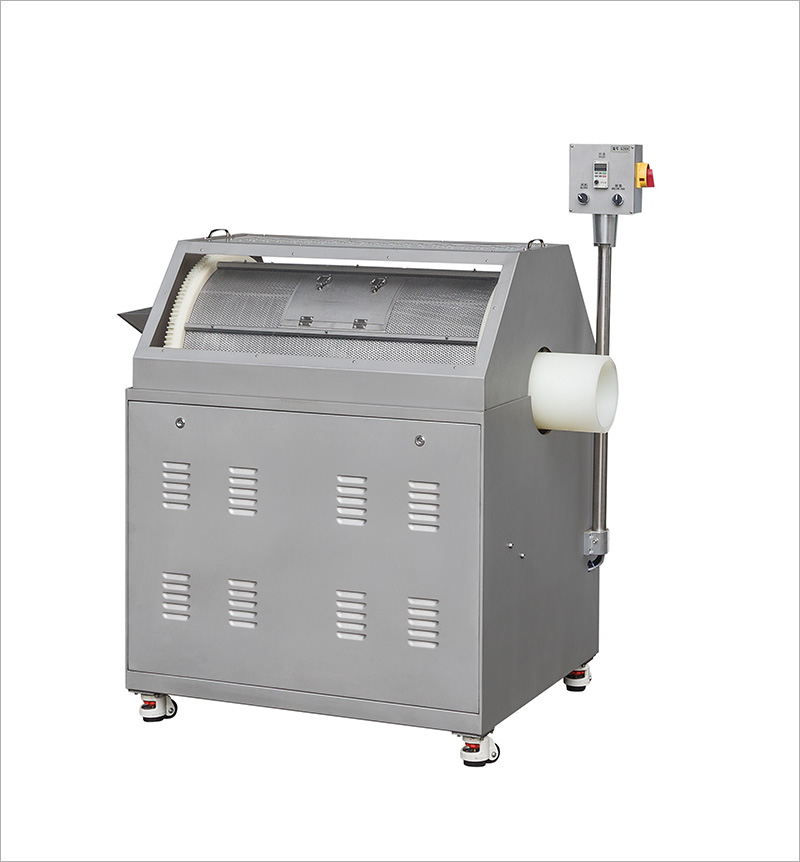 Main Features:
1. Speed between 0~30RPM by frequency control, to suit for different materials dryingprocess.
2. Max. air volume of each cage is 960m³/h x 3, greatly shorten drying time.
3. Quantity of cage can be arbitrerily combined in the range of 1~8 sections upon customer raquirement.(for each additional section,the leagth only increased by 960mm)
4 Electrical circuit and fan be fixed bottom of tumble dryer, compact structure, small footprint.

Technical Parameters
MODEL

ZL-580A

Rotary Cage Quantity

1 section
2 sections
4 sections

Rotary Cage Speed

0-30r/min
0-30r/min
0-30r/min

Power supply

380V 50Hz
380V 50Hz
380V 50Hz

Fan Capacity

660m³/h×3
660m³/h×6
660m³/h×12

Fan Power

100W×3
100W×6
100W×12

Dimensions

1180×780×1200mm
2150x780x1200m
4050×780×1200mm

Net weight

200kg
400kg
800kg

Total power

1.05kw
2.1kw
4.2kw